Facebook Book Now Widget
Connect your Facebook business page to your BookSteam account.

1) Navigate to the Marketing > Mini Webpage tab and copy your online scheduling business webpage link.






2) Edit your Facebook business page and click 'Add Action Button' or 'Edit Action Button' if you already have a button added.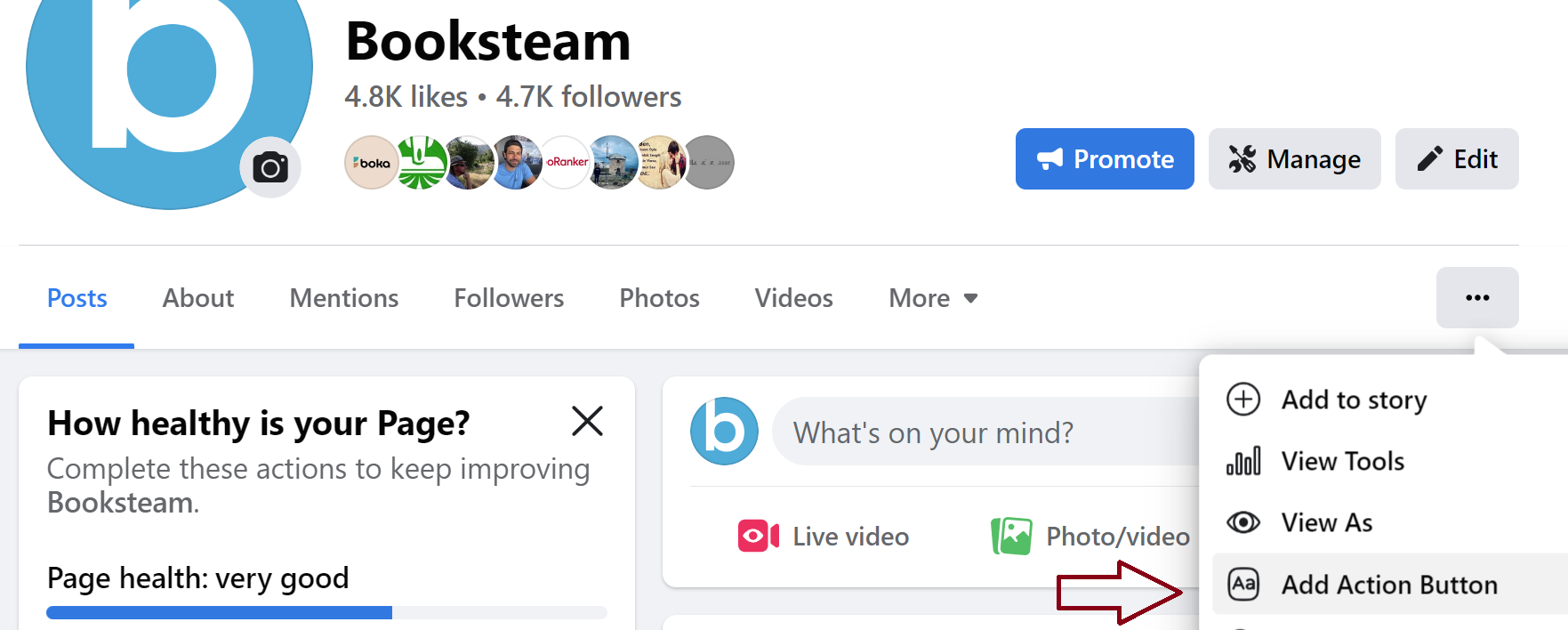 3) Choose one of the action buttons that allows you to enter a custom URL link (for example 'Sign Up', 'Contact Us', 'Learn More' or 'Start Order') and click 'Next'.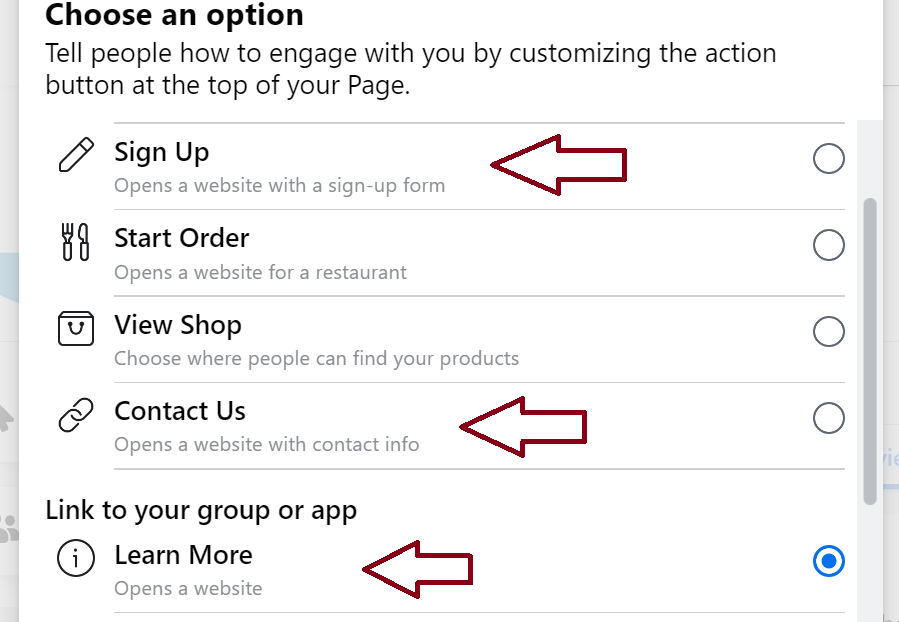 4) Paste your BookSteam Mini Webpage booking link and click 'Save'.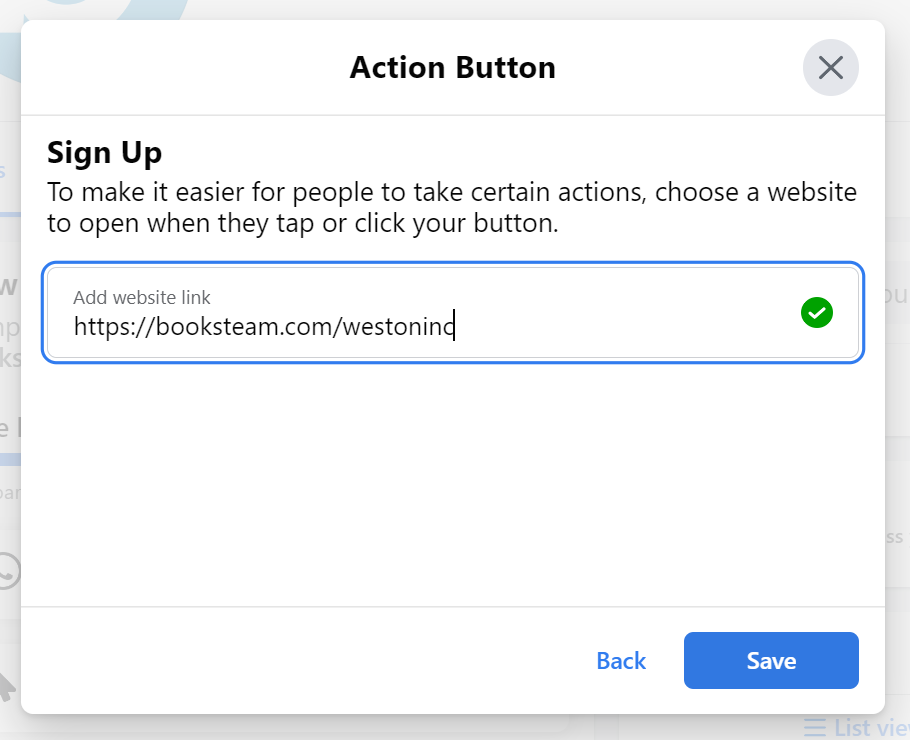 6) Your Facebook business page is now connected to BookSteam.