Facebook Book Now Widget
To add Facebook Book Now Widget:

1) Navigate to the Marketing > Mini Webpage tab and copy your online scheduling business webpage link.





2) Go to your Facebook business page and click '+Add a Button' or 'Edit Button' if you already have a button added.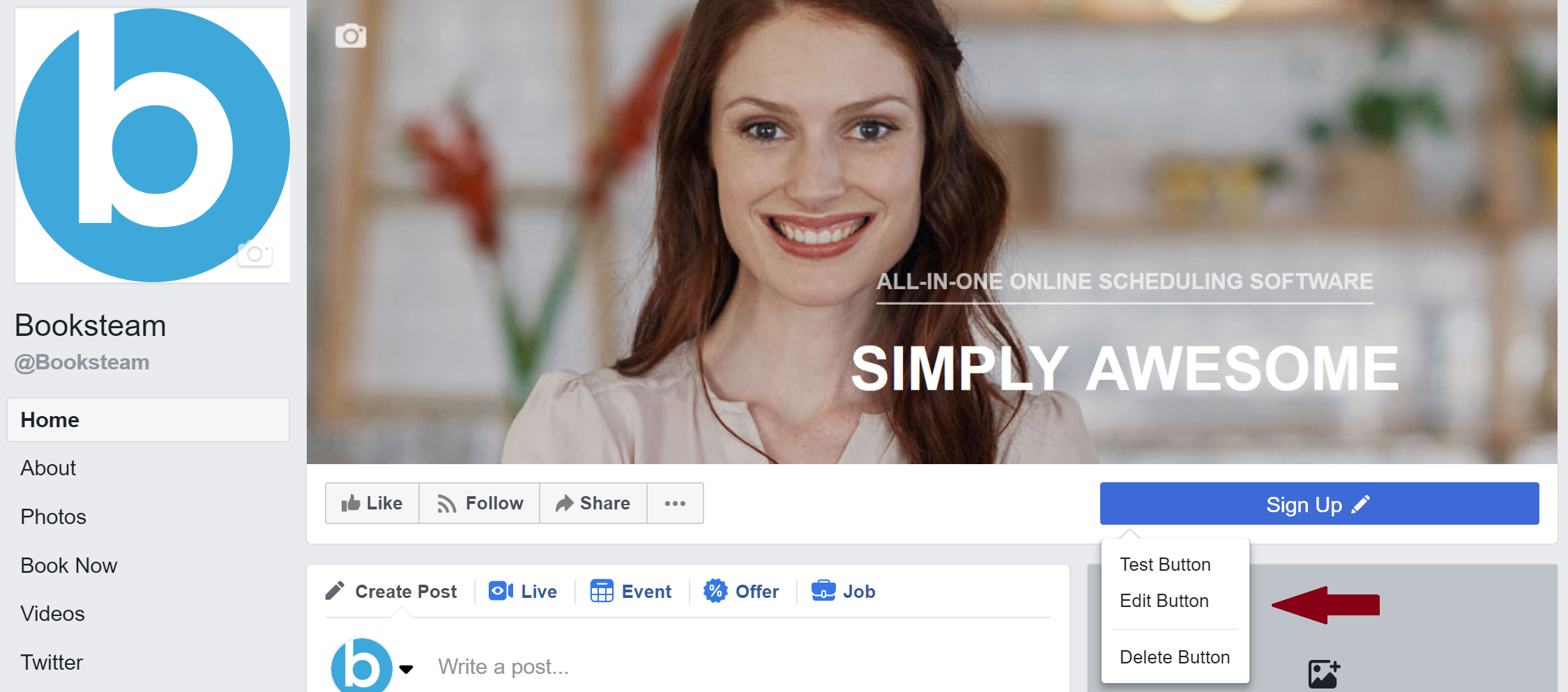 3) Click 'Book with you' feature, select 'Book Now' option and click 'Next'.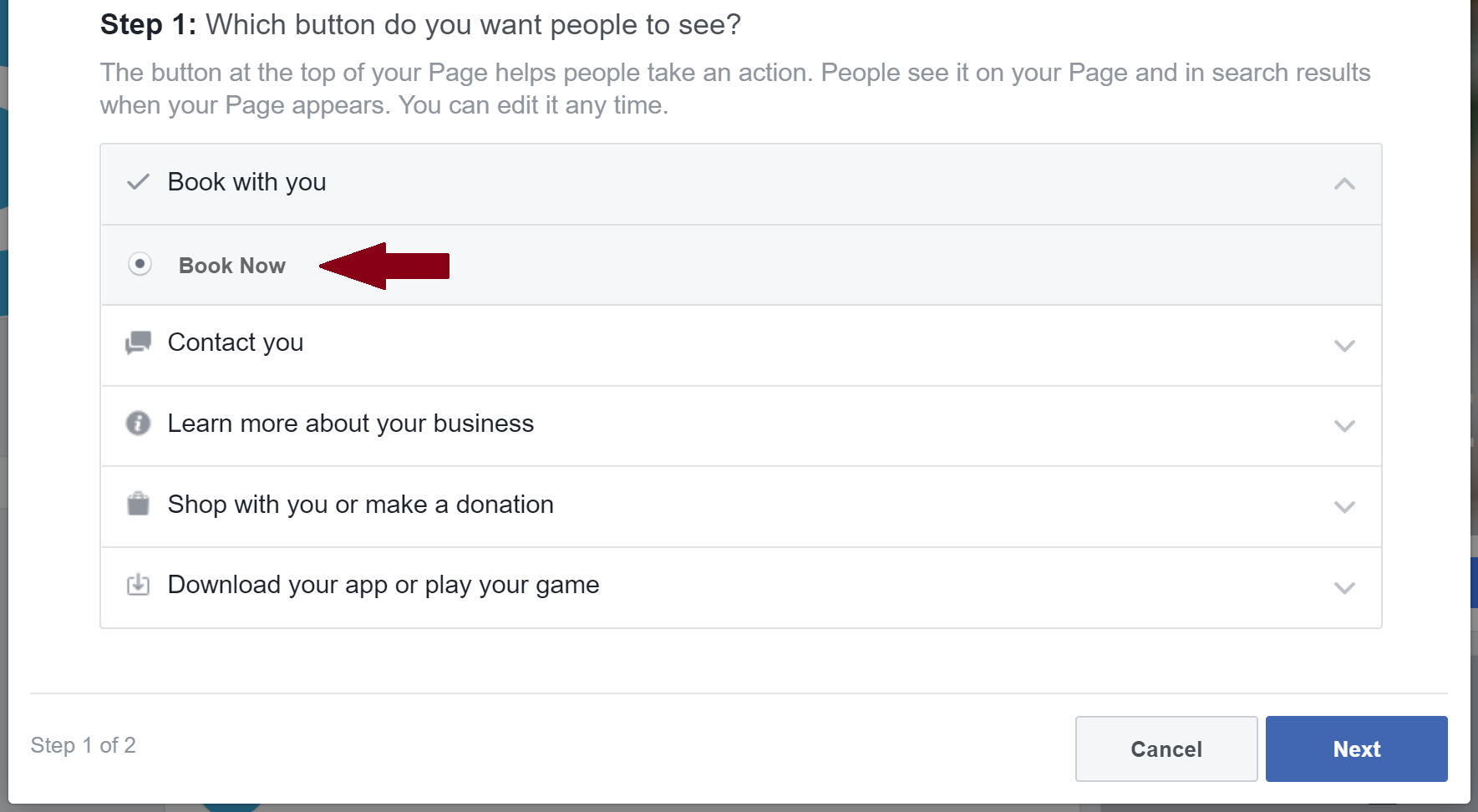 4) Click 'Link to Website'.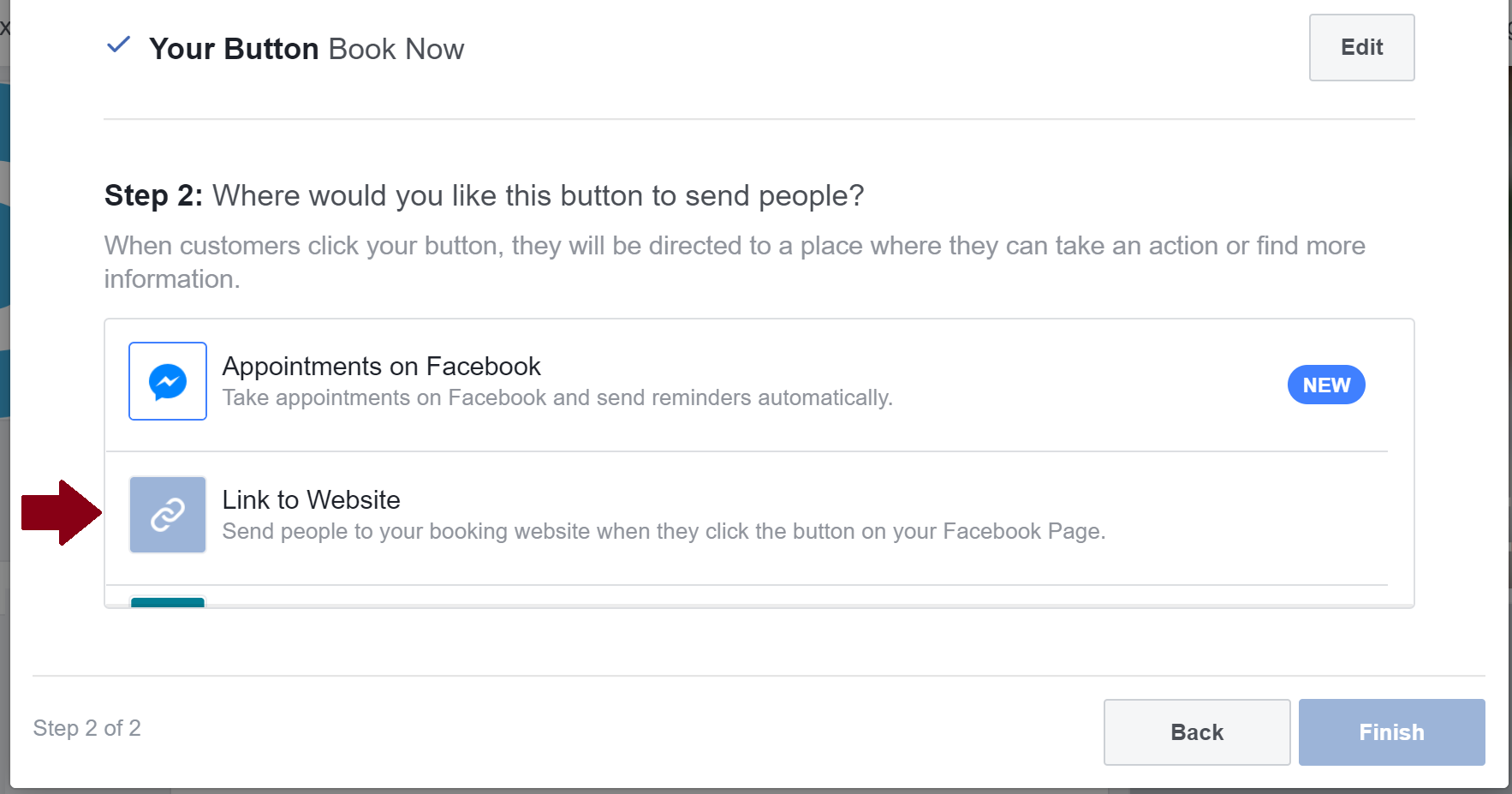 5) Paste your BookSteam Mini Webpage booking link.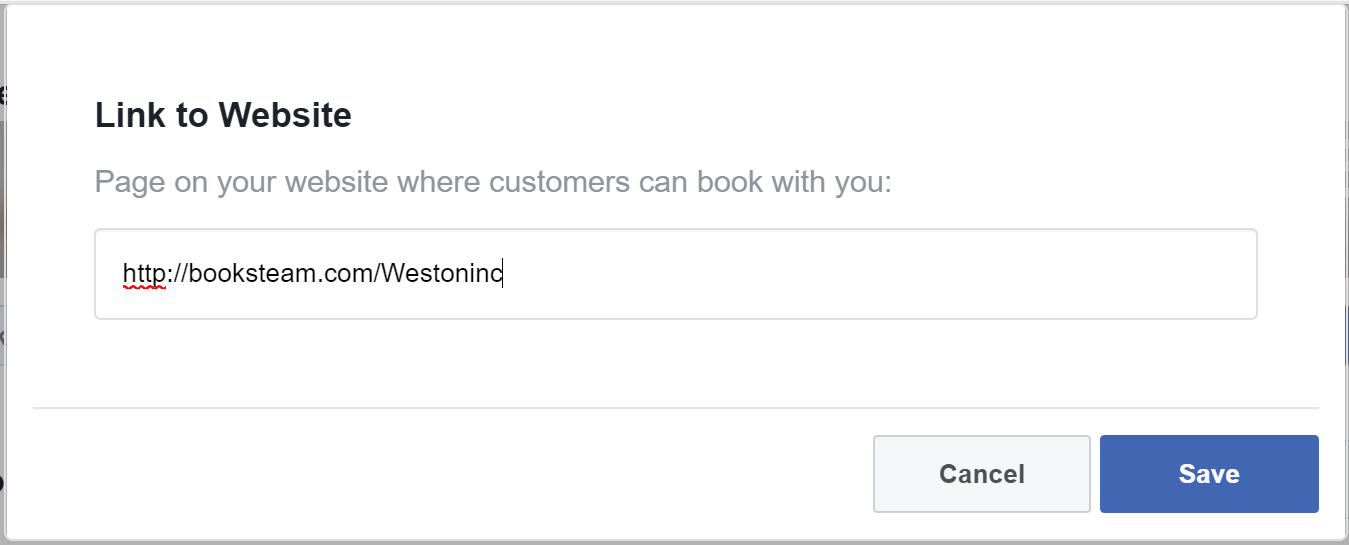 6) Click 'Finish' to complete.