Multiple Service Bookings
Multiple Services enables your customers to be able to book online more than one service in a single visit.

1. Navigate to the Settings > Scheduling Rules page.

2. Under Multiple Services settings turn on 'Enable Multiple Service Bookings' option and click "Save".






Booking Multiple Services in one visit

1. Go to the business Mini Webpage listing (Located in Settings > Marketing > Mini Webpage).

2. Select multiple services from the list and complete the booking.





3. Multiple Service bookings will appear as individual appointments in your BookSteam calendar.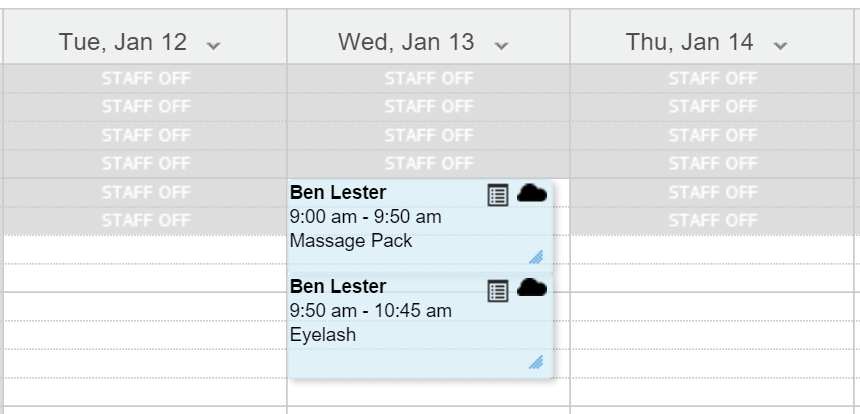 Related: How To Add Multiple Services To An Appointment