Booking with resources
Once your resources have been created and assigned to services, you can easily book them in your calendar.

1. Navigate to the Calendar tab and add an appointment.

2. When you select desired service, available resources associated with that service will appear.

3. Select resource and click "Save".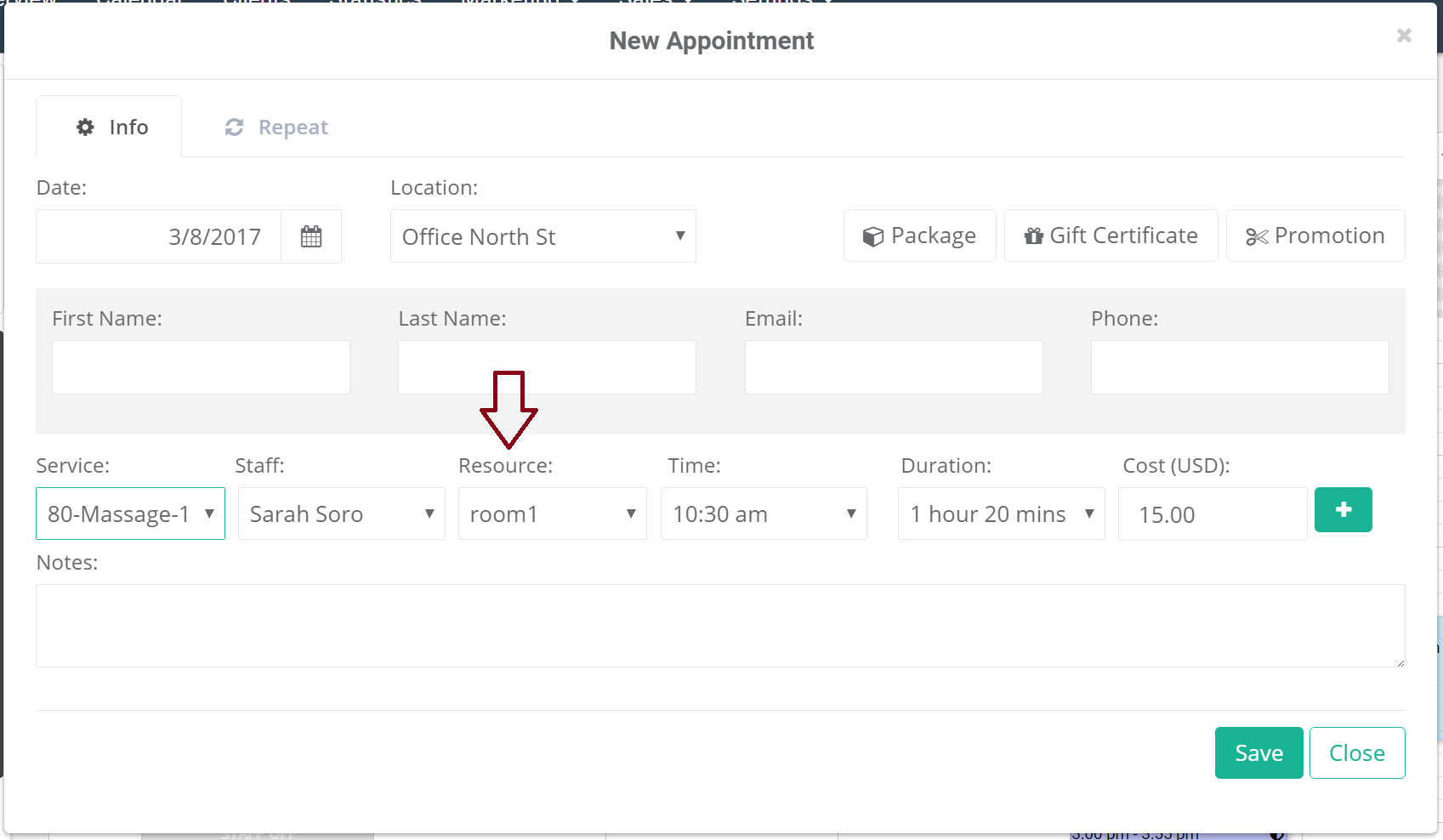 If selected resource is already in use, red triangle will notify you about the conflict.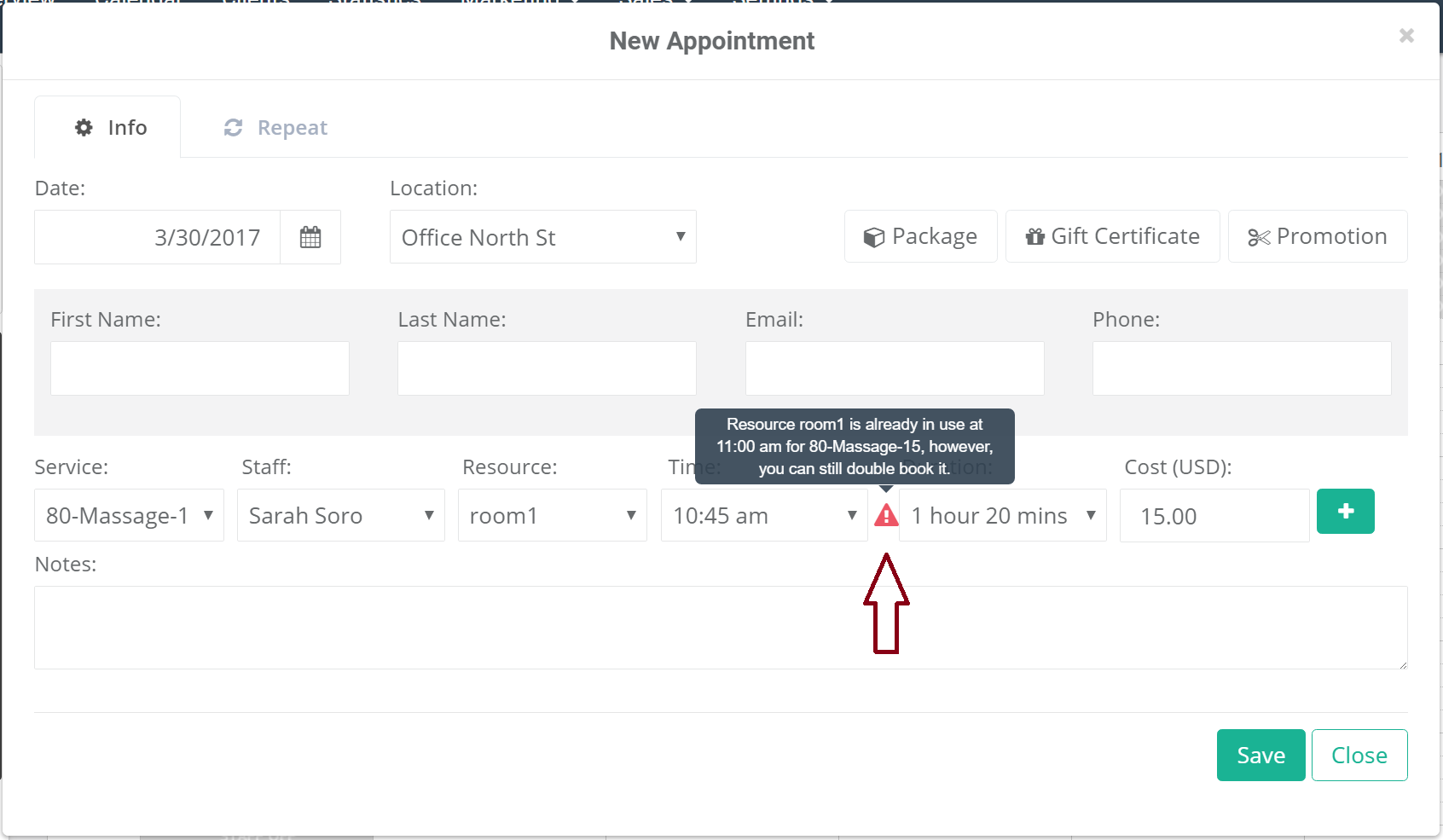 4. Shield icon will appear indicating linked resource with that booking.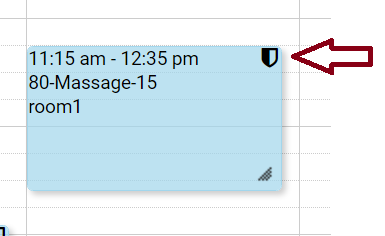 Online Client Bookings

Resource allocation from online bookings will be done automatically, resources will be assigned based on their availability.


Next: Overview Of Resources In Calendar