Customizing gift certificates
Gift Certificates look can be easily customized by including your business logo, website redemption instructions and multiple locations.

1. Go to Sales > Gift Certificates tab and click Gift Certificate Settings button.





2. Customize details.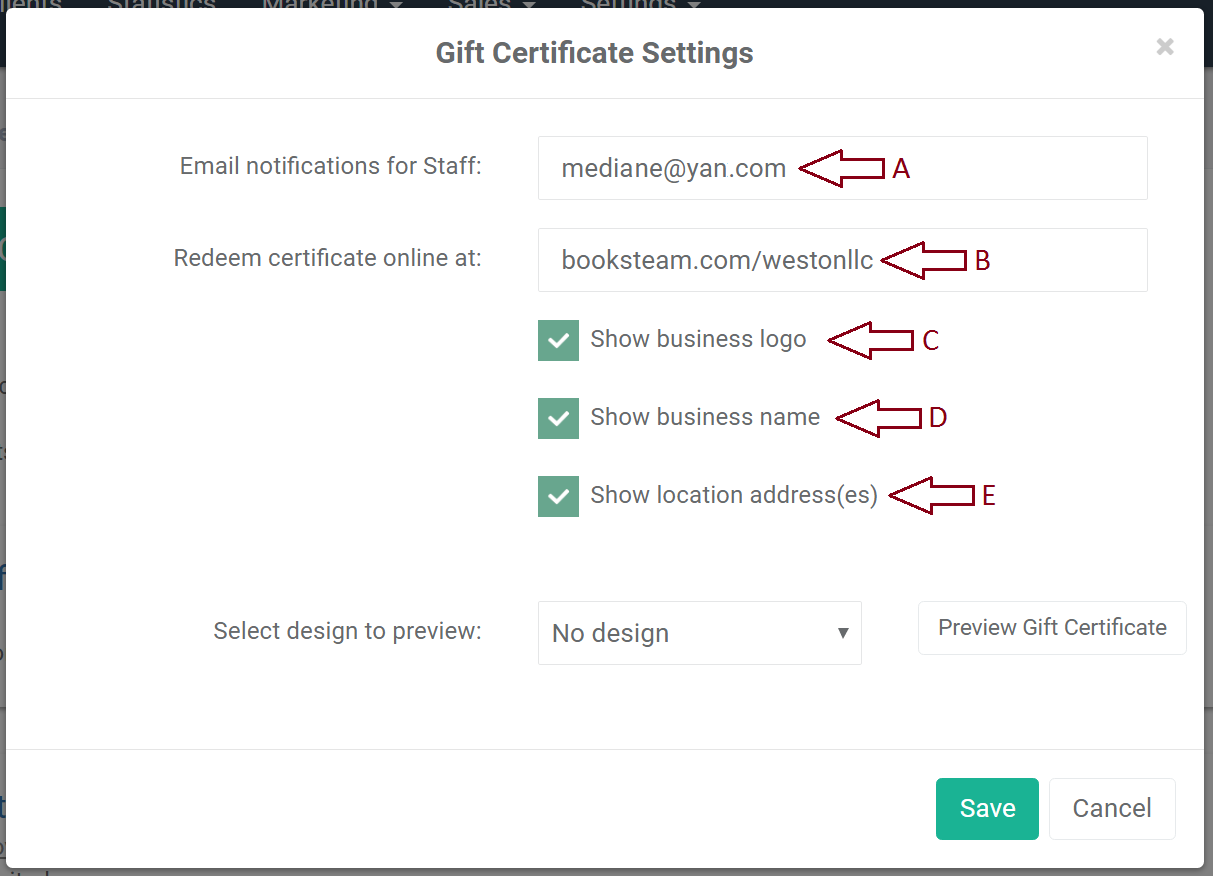 A) Notifications for bought gift certificates will be sent to the specified email.

B) Specify online website where customers can redeem their gift certificate.

C) Display your business logo in the gift certificate.

D) Display your business name in the gift certificate.

E) Display all of your business location addresses in the gift certificate.

Preview how your gift certificate will look like by clicking Preview Gift Certificate button.