Kate *New clients for volume sets ONLY.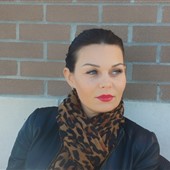 "If eyes are the gateway to your soul, then what better way to enhance it but with eyelash extensions." Owner and Master Lash Artist, Kate Romanova, has been providing exceptional eyelash extensions since 2009. Kate is certified by the world's premier eyelash extension companies, such as Beyond Volume from Toronto, Xtreme Lashes, N&M Beauty from New York, Lash & Brow Design Academy from Moscow. Advancing in both basic and volume lash application techniques. A few words from the stylist herself... "I love that I can personalize my work to really fit clients' needs, which can range anywhere from a fun and flirty, natural lashes to a full-on, Va-va-voom glamor look. There is no better feeling than making someone look and feel absolutely amazing about themselves. Eyelash Extensions are incredibly low maintenance. They shave time off your daily beauty routine and by adding volume and length to your lashes they have the ability to change your face in remarkable ways. The application and the art of creating a specific look with eyelash extensions is a meticulous and detailed process, but with it there are endless possibilities and stunning results."
Tammy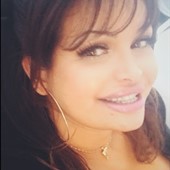 Tammy's passion and love for all things beauty began as a makeup artist in 2004. After which she went on to become a licensed aesthetician. Tammy had continued on that path and received her lash certification with Mync Beauty in 2011. She instantly fell in love with doing lash extensions (and lash lifts). She sees how lash extensions have the ability to transform a woman's features and make everyone look prettier, and who doesn't want to look prettier! Tammy firmly believes in being honest and open with her clients, so she can deliver the best possible results they are looking for. When someone comes to see her, and leaves feeling beautiful, she then knows that did her job right.