Anastasia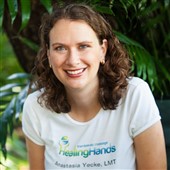 Founder of Healing Hands, Anastasia is passionate about the art of massage (yes, it IS an art!). She believes that one of the things that defines a great massage is to work ALL the muscles that move a particular joint, rather than just the ones on the surface. To that end, she incorporates gentle movements and some stretching into her sessions. Anastasia founded Healing Hands in 2010 and over the next several years, her company's mission evolved from not only providing quality, customized massage therapy sessions to her clients, but also to assisting employees in finding ways to feel better on the job – because a less-stressed employee is a happier and more productive employee! She loves Corporate Wellness but massage is her original passion.
Pilar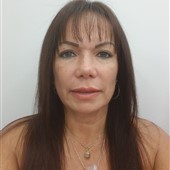 Maria del Pilar is a graduate of Educating Hands School of Massage. She incorporates deep tissue techniques, reflexology, myofascial release, and trigger point therapy in her massages, as well as a variety of therapeutic stretching techniques. This guarantees a relaxing yet effective massage, perfect for relieving tight muscles or injuries. Pilar decided to become a massage therapist because she enjoys helping others. She had worked for many years as an esthetician in Colombia before moving to the United States, and also recertified as an esthetician here in the US. Pilar is continuously enhancing her massage education by attending different seminars and learning other techniques. She strongly believes in the importance of health, fitness and a balanced lifestyle overall.
Julieta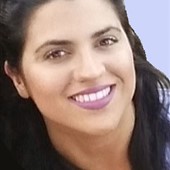 Julieta has been a Dual-Licensed Massage Therapist and Esthetician since 2011. She also received her Second Degree in Reiki in the Summer of 2017. Julie's approach to bodywork is rather unique, integrating Swedish, Deep Tissue, and Trigger Point massage, as well as weaving in her knowledge of sports massage, myofascial release, and Reiki. She believes we all contain the innate ability to heal and uses an intuitive approach to create the ideal environment for your body to unwind. Through compassionate and careful listening, she addresses both physical and energetic issues, gently ushering your body toward peace, balance, relaxation and the potential for deep release. You will find Julieta ready to provide you with a complete session tailored to your specific needs.