How to set up or manage custom Staff working hours
1. Navigate to Settings > Staff Members tab.

2. Click edit Staff profile.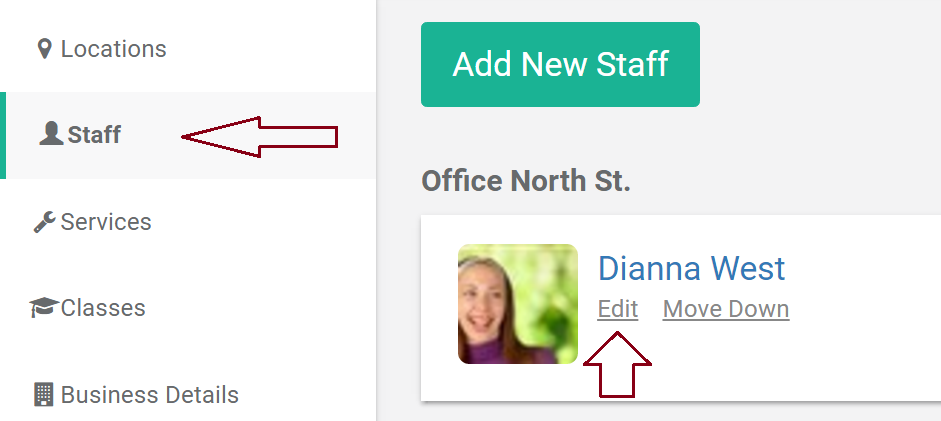 3. Select "Working Hours" tab at the top.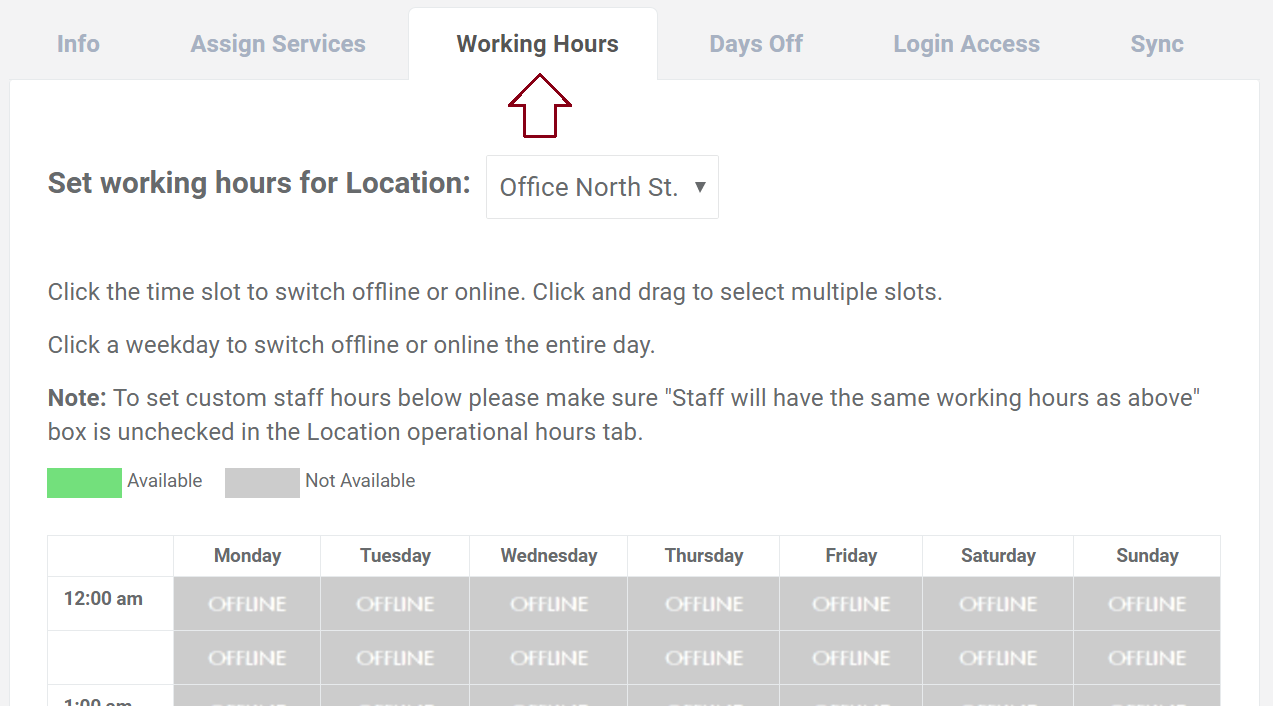 4. Set your working hours by clicking time slots below to switch them online or offline. Click and drag to select multiple slots. Click a weekday to switch offline or online the entire day.


Note: To set custom staff hours below please make sure "Staff will have the same working hours as above" box is unchecked in the Location "Operational hours" tab.